captainamerica
In order to prevent this from becoming a gripey post about the woes of printing, I'll just let them speak for themselves. I apologize for the image quality; there is no light in my hole of a room, and I haven't been storing the prints properly so they don't lay flat. The colors are brighter in real life. Also, none of these prints were the best of the edition (perfect registration, that is.) Those are currently hanging in the art building somewhere.

(I left out the EGA on the Marine cover because I jacked up the order of the colors and ran out of screens. Meant to draw it on with pen later, haha, but kept on forgetting)




(this one is actually missing the final layer of white detail, because at that point I said fuck it and only did the one with perfect registration)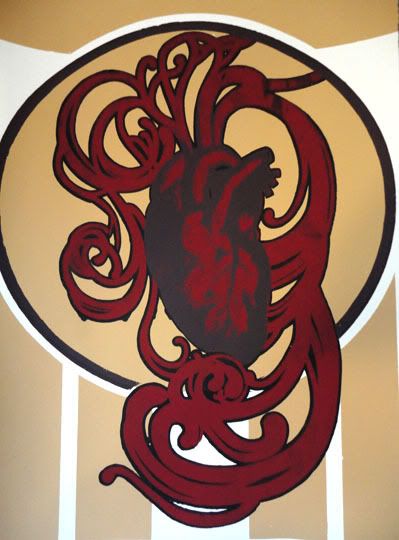 (my favorite! It was around Halloween time. Also the one that took the longest, even though it had only three colors, because of all the tiny intricate shapes I had to draw.)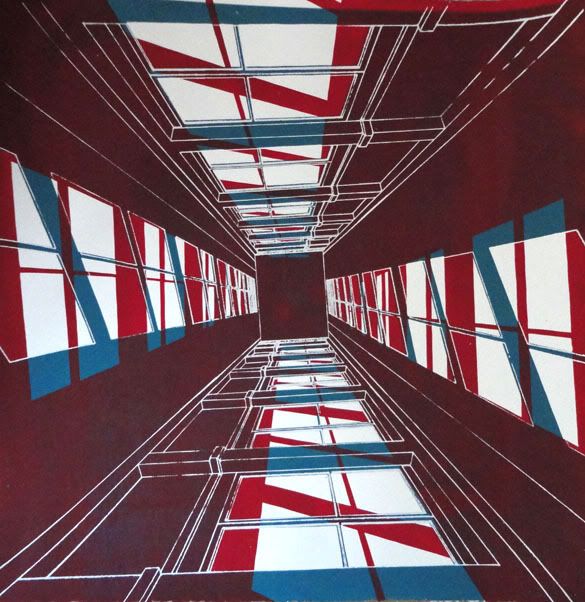 And that's it for prints. Onto sculpting!
I made a lot of tweaks to the body in Apoxie Sculpt. It's hard to tell in the photo but the body is all a mottled grey now. I kind of like it, it looks like some sort of stone in real life. I'm at the point where I need to just sit down and do all the fiddly tough details, meh.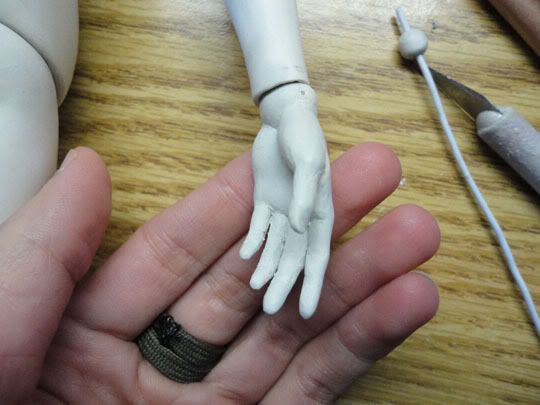 Yeah, I need to work on making tiny hands.
I sucked it up and finally made ears, haha. They were as painstaking and tedious as I thought they'd be.
More pictures of the work on the other head: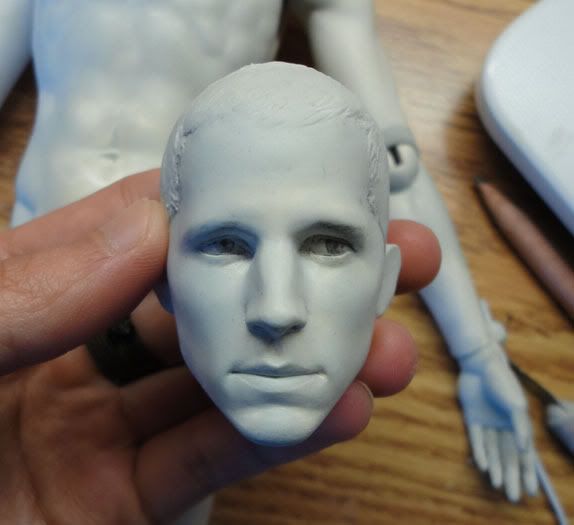 And a very rough new head, made from the scraps of clay that don't get used on the other heads. I rarely show in-progress pictures, but I should get into the habit. I could learn from looking over the process and cutting out unnecessary steps.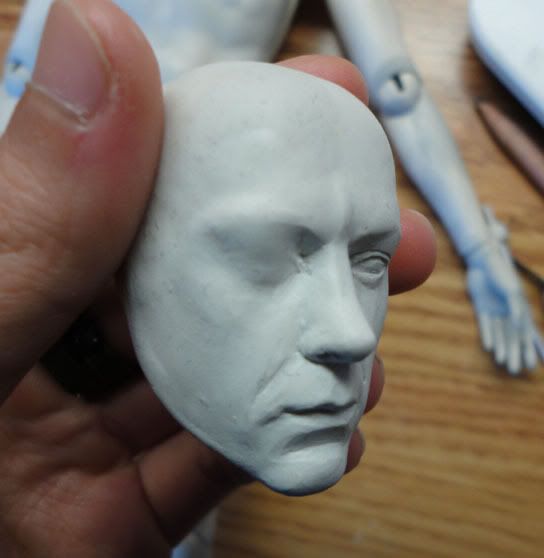 A tiny stylized female head, again made from left-over clay:
It's about half the size of the other heads. One of these days I'll make a realistic female sculpt. And finally, where the canopic ink jar currently stands: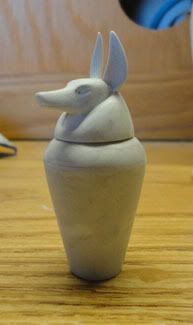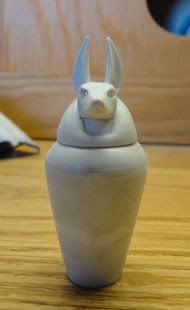 The lid is pretty sturdy and surprisingly water-tight. Here the jar is full of water: